Troy Norton - CEO, CareerFitter

Engine Yard's customer service is excellent in their response to my needs. I have also used their professionals team to fix some code and their knowledge and work was perfect. I like using them because if I have the option to use them for more services to fix and monitor my site.

Craig Bennett - CTO, Fusion Factory

Using EngineYard has enabled the CommerceConnect team to focus on maximum velocity for dev, while relying on a technology partner who can help us with great infrastructure and expert support even for our custom requirements.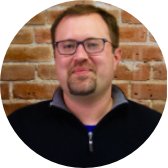 CJ Johnson - Chief Technical Officer Co-Founder, 3Play Media

We rely on Engine Yard to deliver a flexible, reliable platform with a rock-solid stack, so we don't have to invest in building internal resources and hiring an ops team. Even with our customized configurations, Engine Yard makes it easy to deploy – we just click a button. We go from development to staging to production with all of our focus on building a great product.
Sankara Rameswaran - Technical Architect, Weddington Way

EngineYard is a great partner for running our infrastructure. We are a really small team of engineers, yet we have the same kind of infrastructure as a company with excellent resources. With Engine Yard, we get deployment, monitoring, recovery, and scaling. Essentially, they are our extended Devops team.

Phil Jeffs - Creative Director, Area 17

We rely on Engine Yard to give us the high scalability, fast deployments, and deep expertise we need for our clients, including Facebook. With each monthly edition of Facebook Stories, we can handle huge traffic bursts of 10s of millions of pageviews daily – and to get more resources, we just click a button. Engine Yard Cloud is very simple to set up, so we can deploy our apps quickly. With the freedom to customize our environment, our clients' apps run faster and deliver the best performance.
Wedge Martin - CTO, Badgeville

Our engineering team has many years of experience with running apps in datacenters, but we chose Engine Yard because it gives us the scalability and reliability we need without investing scarce technical resources in building infrastructure. We save at least 40% on ops costs, and instead of hiring 3-5 sys admins to build, monitor, and manage internal systems, we can dedicate our engineering team to developing key functionality for our products.
Matt Greer - CEO, Armadealo

We chose Engine Yard because they are experts in Ruby on Rails, have the ability to scale up quickly, and provide excellent customer support. Engine Yard is an integral part of our mobile marketing operation. We experience large spikes in traffic, up to 300%, on weekends and holidays when people are doing more shopping. We've had no downtime and I have 100% confidence that the systems we've built and deployed at Engine Yard are being monitored and well taken care of. This peace of mind lets me focus on running my business.

Tim Murphy - VP Products, Catalog Choice

Engine Yard is specialized in Ruby on Rails, provides excellent customer support, and offers a solution that has a great cost/benefit ratio. They offer flexibility and scalability to help us meet the demands of our 1.1 million registered users and support our customer growth. With Engine Yard Cloud, we can easily handle our weekly traffic spikes as well as periodic increases of over 100%. We can easily spin up additional instances when we need them, and with this increased flexibility we have reduced our deployment costs by two-thirds. And, we have a relatively complex set of requirements to run our application. We're using everything that Engine Yard Cloud gives us—from the rich set of deployment tools to JRuby. We rely on Engine Yard for their excellent support and expertise in scalability, so we can focus on developing our application and serving our customers.
Michael Smith - CTO, Canvas

With Engine Yard, we get a vast offering from application cloud platform through the amazing customization and deploy system with Chef to the support and professional services. We can attack any of our loftiest goals now.
Jay McBain - Co-Founder and Chief Social Officer, ChannelEyes

ChannelEyes chose Engine Yard because we were looking for a reliable and scalable platform for a Rails-based social media platform. The support team has been highly responsive, and we've saved countless hours by relying on their technical expertise with deploying high-traffic Rails apps. With that time savings, our developers were able to focus on pushing the technical envelope with multi-layer security, a unique friending engine, as well as messaging.

Brian Tsai - COO, Cerego

We know we have the scale to support our services, our product development efforts, and our customers—even in periods of unpredictable demand. With Engine Yard, even when our own staff is overloaded we know we still have someone watching out for us.

Frank Sinopoli - CEO, Coupgon

We chose Engine Yard because they deliver the best platform and premium support. It's very easy to deploy apps, and when we need help we know they'll be there for us. They treat us like we matter. We leverage their best practices and DevOps experience, so we can focus on crafting great software.

Corinne Chan - CTO, Chictopia

We switched to Engine Yard to get the scalability, reliability, and productivity benefits we needed for our business-critical application that serves over 100,000 registered users. We used to spend up to 10 hours per week on managing infrastructure, but now it takes us less than 5 minutes to deploy our application at Engine Yard—allowing us to invest in developing new features that serve Chictopia community members and grow our business.

Adam Broadway - Co-Founder, DesksNear.Me

The moment we migrated DesksNear.Me to Engine Yard, we saw the benefits: reliability, scalability, simple code deployment. We've saved 1000s of dollars in productivity. Since moving to Engine Yard, we've had no more server outages and delivered vastly improved performance to our customers.
Steven J. Wagner - Head Ignitor, Dealer Ignition

We chose Engine Yard because of the incredible performance and affordability, and it's so easy to use. Our app runs much faster on the Engine Yard optimized stack – it's like we traded our Escort for a Ferrari. We get increased performance but at a lower cost. Plus, we save at least 20 hours a month on engineering resources because we can deploy new apps so easily. Our business is more stable, our users are happier, and we can focus on building products.
Mark Kendall - Lead Developer, Envy Labs

Engine Yard delivers a scalable and reliable cloud platform for Ruby on Rails applications such as the Caterpillar online rental website we built. We're able to meet traffic demands on the website – including a 200% increase in monthly pageviews last quarter. Plus, we can deploy additional servers within minutes, as needed, using a single command. Without the need to build and maintain hardware and deployment tools, Envy Labs can focus on what we do best – building killer web applications for our customers.
David Zumbrunnen - Software Engineer, OXON

Engine Yard has helped us save hundreds of hours on infrastructure work and on deployments. For Ruby on Rails applications, it has been the best PaaS provider for years!
CJ Kihlbom - Founder and Developer, eLabs

The flexibility, performance and peace of mind we get from Engine Yard Cloud allows us to focus on what we do best—develop great web applications for our customers.
Kiran Darisi - Director Technical Operations, Freshdesk

We didn't have a dedicated DevOps team at the start, so we chose Engine Yard to run our highly scalable help desk application. This allowed us to focus on building new features, and we released our pre-beta software in three months – without Engine Yard, it would have taken at least double that time. Engine Yard support and professional services are exceptional. They are quick to respond and provide their expertise on everything from stack updates to database support and chef recipes.
Rob Shedd - VP Technology and Product, Three Screen Games, Inc.

We chose Engine Yard because we were looking for a platform that could deliver scalability for a Rails-based social game...The support team has been fantastic, and we've relied on their impressive expertise with the Rails stack to help us achieve our scalability requirements. We are really happy to have the combination of Engine Yard technical expertise, customer support, and cloud platform all running on top of Amazon Web Services infrastructure.

Russell Taga - Director of Engineering, Howcast

Engine Yard's strong level of service allows us to quickly and efficiently set up and make changes to our infrastructure—which helps us get product updates out the door faster.
James Martelletti - Operations Lead, Hooroo (a Qantas Group company)

We chose Engine Yard because we get the scalability, flexibility and performance we need for our hotel search website. It's so easy to use that we have new employees deploying apps to production on their first day. Running on Engine Yard Cloud, we have fewer people on our Ops team because we're more efficient. We rely on Engine Yard to handle all of the maintenance and security, so we can update our environment quickly and easily when we're ready. We dedicate more time to building our website, and we've accelerated our schedule because of running on Engine Yard Cloud.
Chris McGrath - Sr. Developer, K2 Sports

We chose Engine Yard for our K2 Sports product apps because we get the scalability, reliability and flexibility we need. It's really easy to deploy apps on Engine Yard Cloud. We save substantial time because the environment is all set up for us, and we just click the deploy button. Since we don't have to worry about managing servers, we get to focus on building great apps to highlight K2 sports equipment and the amazing athletes who use it.

Linden Tibbets - CEO, IFTTT

IFTTT has worked with Engine Yard since day one, and we continue to be impressed with their reliability and incredible customer service.
Daniel Berlinger - VP of Technology, Medivo

The #1 benefit of running our apps on Engine Yard is the support team. We know the people who respond to our calls, and we rely on their ops and database expertise. Their dedication, availability and responsiveness are refreshing and unique in this industry.
Bill Abel - Vice President and Director of Digital Development, Luckie & Co.

We chose Engine Yard because of their reliability and the strong recommendations we received. Reliability and service are my key requirements. Engine Yard service is rock solid, and the Engine Yard Cloud platform is easy to use.
Scott Thorpe - CEO & Founder, MogoTix

Engine Yard gives us the scalability, reliability, and performance we need to handle traffic spikes of 30x our normal traffic on our mobile ticketing website. Uptime and fast page loads are critical to ensure 10s of thousands of customers can buy tickets in a few hours. Our apps run perfectly on AppCloud because we leverage the latest software components in the optimized stack. There's no other product out there like Engine Yard.

Yves-Eric Martin - CTO, MediWeb

Running on Engine Yard gives us a 30% productivity increase. Engine Yard is the right solution because it provides high automation while giving us a lot of control on configuring instances for our complex apps. We rely on Engine Yard for their expertise in application cloud deployment, maintenance and security to support our agile development process and very short release cycles.
Chris McNeilly - CTO, Motista

We chose Engine Yard because they provide the scalability, support, and savings to help us grow our business. For example, we built our application in 9 weeks, and we're now launching the next project ahead of schedule. By using Ruby on Rails and deploying on Engine Yard Cloud, we've saved at least 60% on engineering resources—this productivity boost translates directly to more features and faster time to market. Plus we now have Rails experts supporting us 24/7 to ensure everything is working right. I can't imagine ever leaving the combination of agile and cloud development.
Nick Kishfy - Founder, MojoTech

When our client, Loffles, was covered in the New York Times, they had traffic spikes of over 50x normal traffic, and the site performed flawlessly with 100% uptime. We rely on Engine Yard to handle security and deployment best practices, so we can focus on what we do best – design and develop web and mobile apps.
Nathan Verrill - Co-founder and Pragmatic Dreamer, Natron Baxter Applied Gaming

From Find the Future for the New York Public Library to Equipe EVOKE for The World Bank Institute and nationally deployed fundraising games, we work with clients to craft socially conscious games on a national and global scale. We chose Engine Yard for scalability and flexibility, so we can focus on creating the best possible experience for players and clients -- not system administration. One-click deployment, cloning and snapshots, and the ability to scale in minutes, allows us to confidently deploy experiences that span mobile, web and real-life gameplay.
Gabe da Silveira - Technical Lead, MUBI

Engine Yard is the stand-out choice for deploying Rails applications in the cloud. We get scalability and flexibility – plus we can leverage the expertise of the Engine Yard support team. By deploying our app on Engine Yard, we can tailor our environment to meet our exact requirements and keep our costs down.

Laura Fitton - CEO, Oneforty

Engine Yard provides great scalability and deployment automation for our Rails-based online store. We've had a bunch of publicity, and each time the site scaled nicely without a lot of engineering time and money. Managing deployment infrastructure took 10% of our engineering lead's time at his last job, and just 2% at oneforty. That's a big cost savings. We need our engineers focused on building the features our community needs.
Kieran Masterton - Co-Founder, OpenIndie

Engine Yard provides amazing customer support, Rails expertise, and the killer combination of scalability, reliability, simplicity, and affordability. We've never experienced such attentive, fast and thorough customer service. We had a very tight development schedule and relying on Engine Yard support helped us to meet it. The combination of Rails and Engine Yard Cloud reduced our development time by 1.5x. And, when our site is under load, we can bring up new instances with one click. The simplicity of deploying on Engine Yard Cloud saves us at least 2 hours a day versus running our own servers. The time savings and efficiency gains in development and deployment are huge—helping us to build our application faster and deliver more features to OpenIndie customers.
Shaun Richards - Managing Partner, Platform45 Information Solutions

We recommend Engine Yard Cloud to all of our clients, including Toyota Kenya, because we get huge time and cost savings. We would need another 5 people to manage infrastructure internally. Instead, we rely on Engine Yard, and we focus our developers on writing code which keeps them and our customers happy.
Noam Makavy - CEO, Played Online

We picked Engine Yard because they offer us the most important benefits: speed and stability. As one of the largest online gaming sites in the world, we serve over 1 million daily active users who engage in over 6 million game-play sessions. Engine Yard allows us to deploy new features and fixes more frequently and without service interruptions. Running on Engine Yard Cloud, we're able to focus our staff on improving our gaming service rather than having two full-time ops/dev team members working on system administration.
Eric Peng - CEO, PlayMesh

Engine Yard service is amazing...The support team has deep knowledge of Rails and how to scale high-growth applications, and they're always available. Whenever you need help, it's not just one person that comes in—it's the whole team. This kind of support is unique and has made us a very loyal customer.
Chad Whitney - CEO, RedirectWare.com

We chose Engine Yard PaaS because it gives us the scalability, reliability and flexibility we need for our growing mobile QR code service. We started with an Engine Yard University Rails class, and we built and deployed our application in less than 90 days – a 50% time savings. Engine Yard provides everything we need from a free trial to training and support and features like multi-region to ensure we achieve maximum up-time. The Engine Yard platform is rock solid – it just works.
Jade O'Connor - CTO, Redeem&Get

Running on Orchestra PHP Cloud, we get the benefits of scalability, flexibility and expert support. With the clean and easy UI, we deploy a new version of our app in 90 seconds. By focusing on our business, we're getting new features to market faster which makes us more efficient and competitive.
Paul Coia - CTO, RedBubble

We've doubled our productivity by running on Engine Yard. We get the flexibility and scalability of PaaS which allows us to deploy as often as we need and handle traffic spikes of 300%. Plus, we're 50% more efficient than we would be with a traditional IT dept. With Engine Yard, we can make critical development decisions and immediately test them because we know that deployment will be quick and easy.
Fred Zirdung - Web Developer, Sifteo, Inc.

We use Engine Yard Cloud because the flexibility and efficiency is fantastic. In the past, we've spent up to two hours configuring a server, and there's always a hiccup to diagnose. With Cloud, we were able to get every server up in 7 minutes – that's at least a 10x increase in efficiency. Plus, the optimized stack makes our web pages load really fast. Being able to rely on Engine Yard is priceless.

David Sommers - VP of Engineering, SalesCrunch

We switched to Engine Yard because we get reliability, performance, and 24x7 support. The response times on our service increased as soon as we moved to Engine Yard. Plus, we save time and the cost of hiring an internal ops engineer while taking advantage of the Engine Yard team's experience and knowledge. We don't have to worry about the details – we leave that to Engine Yard.
Chris Nicholas - President, Sports Technologies

Scalability and reliably are critical requirements for our clients – NCAA, NFL, NHL, Nascar, and Golf.com. Running on Engine Yard Cloud makes it simple to deploy new servers on the fly during weekly peak traffic times and special events likes March Madness when we have to handle significant traffic spikes.
Pablo Villalba - Founder and CEO, Teambox

As we built teambox.com, our open-source project management and collaboration tool, scalability and fast performance were very important, so we chose Engine Yard...We have also relied on Engine Yard for their specialized, technical knowledge to save us a lot of time in implementing our system. They already knew how to solve the problems we were facing for the first time.
Sherrod Faulks - CTO, Soft Illuminations

We tell all of our clients to run their apps on Engine Yard Cloud because we know it's a rock solid platform that delivers the scalability, reliability, and support that are critical to meeting the demands of high-traffic websites. We rely on Engine Yard for their expertise and experience in scaling 1000s of Rails apps. That gives us peace of mind, so we can focus on building websites and helping our clients grow their businesses.
Greg Blasko - Partner and COO, TST Media

By deploying on Engine Yard, we save on the cost of hiring a full-time sys admin, and we have access to a team of Ruby on Rails experts. That's huge for us because our developers can focus on building new features and functionality for our application.
Chris Reid - Information Technology Manager, Suite101.com Media

Once we decided on Rails, Engine Yard was the natural choice because it offers reliability, a mature stack, enterprise-level support, and training. The combination of Ruby on Rails and Engine Yard simplifies development and allows us to focus on our core business value.

Claire Graves - Managing Director, The Webby Awards

I want to thank Engine Yard for our partnership this year on The Webby People's Voice campaign. The site launch went more smoothly than it has ever gone before and remained stable throughout the campaign. We've historically had trouble managing the stability of the site and this year we could not have asked for more. You know you need to batten down the hatches when a @JustinBieber tweet sends 67,000 users your way—but the site didn't even flinch thanks to you guys.
Josh Krall - CTO, TransFS

We switched to Engine Yard because they are the Ruby on Rails experts. We have a high comfort level knowing we can rely on them for support and that our website is running on the leading application cloud. It takes us 50% less time to deploy on Engine Yard Cloud because it's so easy to configure servers. We can deploy with just a few clicks and add another instance with just one more click—and on top of it all, everything is pre-configured by Rails experts at Engine Yard who could write the book on best practices for rapid deployment. These productivity gains allow us to accelerate development and deliver more features to TransFS customers.
Andy Mayer - Managing Director, Yoomee Digital

Engine Yard delivers the scalability, flexibility and support we need to deploy and manage our clients' social network apps. When our clients, such as PICNIC Network, run annual conferences and their apps and websites have to scale to handle traffic spikes of 10-15x, Engine Yard Cloud fits the bill perfectly because we can guarantee 100% uptime and it doesn't cost a lot. There's really no competition – Engine Yard works flawlessly.
John Schult - Director of Product Engineering, Vitrue

Engine Yard Cloud is a scalable, reliable platform that's been developed and fine-tuned by cloud experts. We have an easy and repeatable deployment process that is 200% better than managing our own datacenter. With Engine Yard, we're able to focus on developing new products for our growing list of Fortune 500 customers.
Tom Lianza - CTO, Wishpot

Running operations in-house is expensive and time-consuming. Engine Yard makes it simple and affordable for us to deploy our apps. We've saved at least 25% on our deployment costs. I was blown away when we had our new app up and running in a few minutes – the process is so easy. Plus, we can rely on Engine Yard to keep our sites up 24x7, so we don't have to worry about getting an emergency page at 2am and our engineers can focus on building great apps.